Echt ein sehr schöner Artikel vom Jeffrey Fleischman:
By Hook or by Rook
BERLIN — Martin "Amok" Thomas is jabbing a right, but Frank "so-cool-he-doesn't-need-a-nickname" Stoldt is as elusive as a ribbon in the wind. He can't be hit.
The gloves come off, and the men hurry across the canvas to the chessboard. (You heard it right.) Amok took a couple of body shots, and he's breathing hard, but he'd better focus. That Stoldt, though, everyone in the gym knows he's this warrior-thinker, slamming the speed clock, cunningly moving his queen amid unraveling bandages and dripping sweat, daring Amok to leave him a sliver of opportunity.
Mehr unter: http://www.latimes.com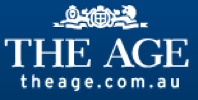 und ein Artikel aus The Age (Australien)
Boxing is known as a thinking athlete's sport, but combining it with chess takes it to new extremes, says James Norman.
"FIGHTING IS DONE in the ring and wars are waged on the board," claim the creators of the Berlin-based World Chess Boxing Association. Berlin is a city often associated with extremes, and chess boxing, the latest hybrid sport to emerge from the German capital and now sweeping Europe, certainly fits the bill.
On an icy November morning in a cosmopolitan part of East Berlin, as I arrive to meet Iepe Rubingh, 31, performance artist and World Chess Boxing Association president, a street fight breaks out in front of us among a group of teenagers.
Mehr unter: http://www.theage.com.au
Ich möchte gerne bei dieser Gelegenheit erwähnen, daß ich noch nie meine Dame in einem schachbox Kampf eingestellt habe.